finally!
hurray! *-*
Finally Shunraiki asdhgas RAW Tsubasa.
Well, I'm downloading it now, as I emocionare, xque not go unless you wanted some funny forward the April's Fools ¬ ¬. Whatever
.. I see that roll, and then confirm as I put the link ...
Indeed .. Tsubasa Reservoir Chronicle
cap. 216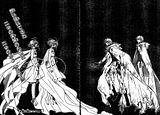 Ouran cap. 69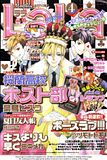 I laughed with that chapter xD.
only offer.